Vern Jackson and Changes
A trio backing Vern Jackson, at the Sheraton in Anaheim, CA
In 1975, Skip took over for Johnny Higgins who played keys and left-hand bass...
Sam played guitar and sang lead and back-up, Vern on vocals, Pat on drums and one vocal song,
Disco Duck, because he was the only one who could do the voice.

Skip and Pat, with Mark Cianfrani on guitar later remained a trio, after years at the Sheraton.
They kept the name 'Changes' (see 1981), got an apartment together,
and set up a recording studio in the garage.
Vern can still be seen regularly on TBN, singing praise and worship songs.

October 31, 1975 Sheraton Inn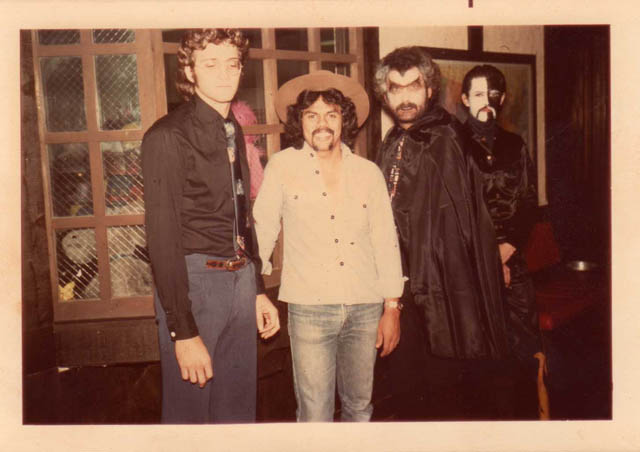 Skip, Sam Stephenson, Vern Jackson, Pat Collard


June 6, 2008 At the Sheraton Inn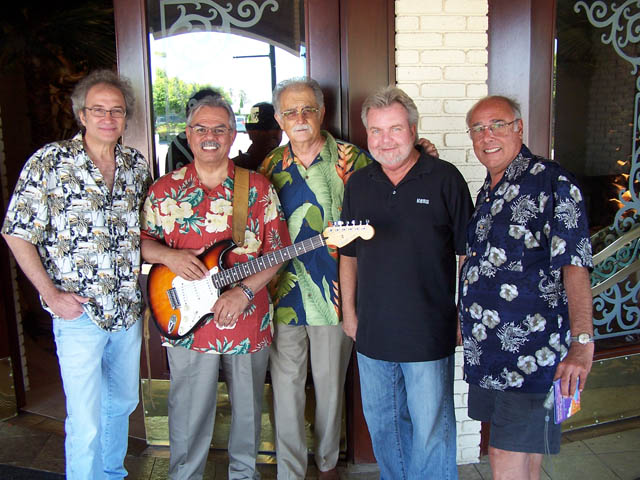 Skip, Sam, Vern, John, Mark